The first group of recordings was made in the (now defunct) Wolfeton Hotel, Victoria Avenue, Swanage around 1970.
This comprises a trio comprising: Bert Harborough (piano), Ron Chappell (drums) & Les. Hayward (bass guitar). A live recording during a Round Table dinner.
Recording equipment was a home made tape recorder (Brennell deck) and valve mixer. Microphones were two Shure dynamic and one Calrec condenser.
File type: MP3
1)
Who's sorry now
2)
Do I love you
3)
Bill Bailey
4)
The lady is a tramp
5)
Over the rainbow
---
A few recordings from the later Ron Chappell Trio. This was recorded at Arnie's Shack studios in Bournemouth in the mid-90's.
Organ/electric piano: Les. Howe. Drums: Ron Chappell. Les. Hayward : bass guitar.
File type: MP3
1)
Do I Love you
2)
Love is the sweetest thing
3)
The Lady is a Tramp
---
The Purbeck Big Band. These recordings are from an early inception of the band when it was led by Bill Day. Also on this recording is Bill Elliot (Playing the saxophone rather better than Bill Day!)
These recordings were made in the Square at Corfe Castle and date from around 1971.
Microphones in use were a pair of Shure dynamics in central crossed configuration. They were also feeding the public address, which accounts for some imbalance on the solos!
Tape machine in use was my home made one based on the Brennel deck. Recorded on EMI 815 tape at 15 ips.
File type: MP3
1)
Mame
2)
String of Pearls
3)
Tuxedo Junction
4)
Wonderful world
5)
Can't remember title!
---
This group is a very early recording of the group 'Silhouettes' at Corfe Castle featuring Alan Dixon (guitar), Jim Underdown (guitar) Jack Pragnell (drums), Les. Hayward imitating bass on ordinary guitar. Recorded with Gelloso tape recorder and one microphone. Date is around 1958.
File type: WMA
Silhouettes
---
A recording of the Les Hayward Trio featuring Karen Avis (Vocal), Mike Botterill (guitar), Les. Hayward (Bass guitar). Recorded in my bedroom with direct line from guitars and Shure dynamic mike for vocals. Date around 1960.
File type: MP3
Les. Hayward Trio
---
Another group from the sixties - this time the Sapphires. This was a popular rock band of the time. Line up is: Mike Dimarco (lead guitar), Ray Dimarco (rhythm guitar), Richard Stonebridge (drums) and Les. Hayward (bass guitar). Lead vocal is Ray Dimarco. Recorded in the now defunct Clive Court Hotel at Swanage. Tape machine and mixer are home made, microphones all Shure dynamic. recording engineered by Howard Orchard.
File type: MP3
1)
Hootchy Kootchy Man
2)
Midnight
3)
Lucile
4)
Spring is nearly here
5)
I've got my Mojo working
A couple of solos from Ray Dimarco:
1)
Ray Dimarco (1)
2)
Ray Dimarco (2)
---
This group (Zimbalist) came after the Sapphires. This recording was made at the George Hotel, Dorchester. Line up is Mike Dimarco (lead guitar) Dave Miller (rhythm guitar), Dave(?) drums, Les. Hayward (bass guitar). Various vocals. Recorded off P.A. system on to Sony machine.
File type: MP3
Yellow River
---
Not strictly a Purbeck band, as we used to play exclusively in the Poole/Bournemouth area, but we practiced in the Haybridge workshop (formerly Steamy Hawkins laundry), which
is where this was recorded. I can't recall all the names entirely, but it was Steve on Lead guitar, Terry on Rhythm & Vocals, 'Gibbo' on Drums, Myself on Bass and I can not recall the organist. All recorded with various mics into a home-brewed recorder.
The Organisation
---
Not exactly a band - this is a recording of Dave Ford's large cafe organ which was often heard around Corfe Castle. This was recorded in his garage near the mill around 1972.
File type: MP3
Dave Ford's cafe organ
---
And again, not a band but a soloist. This is a couple of recordings of a young Paul Tomes playing the organ of St. Marys Church Swanage (around 1971). This was recorded on my home-designed tape machine. I can't recall the mics. in use, but probably a pair of Shure 545's set in close-crossed format at the organ front. We probably kept Swanage awake that night, messing around until 11 pm...
Two MP3 files - note that these are recorded with full dynamic range. Recommended playing conditions are at least 50 Watts per channel into a pair of 15" loundspeakers!
Paul Tomes 1
Paul Tomes 2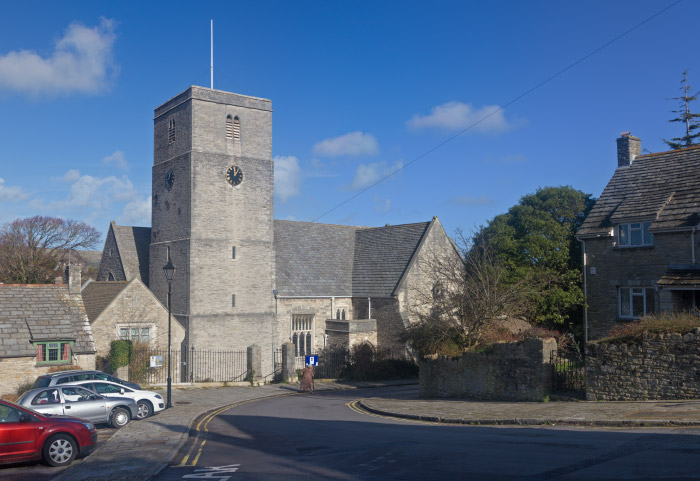 ---
Back to site index...