Some rambles around North Wales.

---

Most of the following photographs relate to the area of North Wales which is close to the island of Anglesey. One advantage of living on the island is that the Snowdonia National Park is only a short drive away. The area is of course well known for the mountains and wonderful countryside, but also houses a wealth of industrial history.

Let's start with a visit to Dinorwic. The mountain here has been extensively quarried and some nice reminders remain of the quarrymen's work (Including some very large holes and tunnels!) Some of the tunnels were to be absorbed into the huge works which were required for the underground pumped-storage electricity hydro-electric station. There is though, much remaining to clamber over and look at. The photo below (By Nick McCamley) shows the author and Nick's wife Vicky standing at the junction of two tunnels at Dinorwic Quarry, both of which lead to sheer drops of around 100 ft!




Also from the Dinorwic Quarry:

The picture below is from 'Australia' Mill, close to the mountain top and shows abandoned slate cutting saws.




Closer to the floor of the mountain and not far from the Slate Museum is this nice little 'Barracks' - basic cottages where quarrier's who lived some distance away could find shelter during the working week: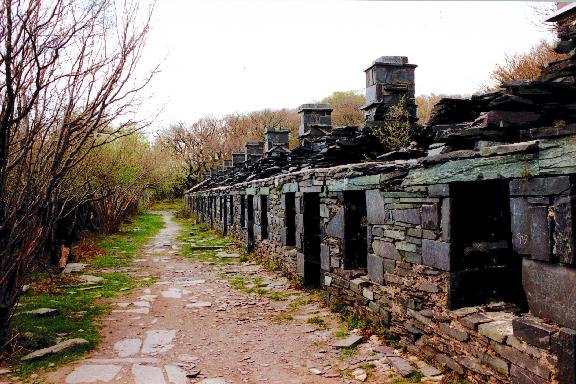 Below, we travel through Caernarfon in the direction of Nantlle to visit another quarry, this time the Dorothea quarry. This was worked from the top down, resulting in large pits (now lakes and a favourite for divers). At the time of working a large Cornish engine was in operation to keep the workings dry. Two photographs below show firstly the engine and pump in working times, and a recent shot showing the building intact but much of the pump mechanism removed or decayed.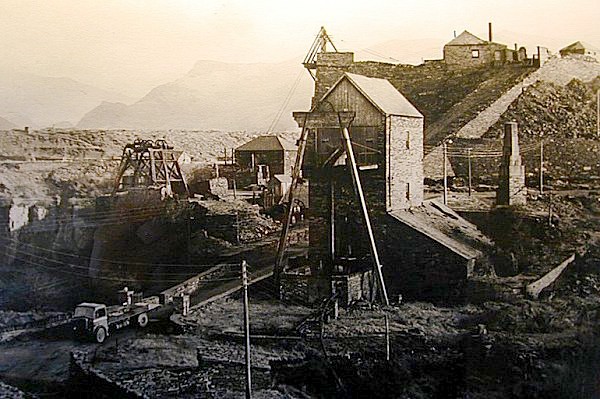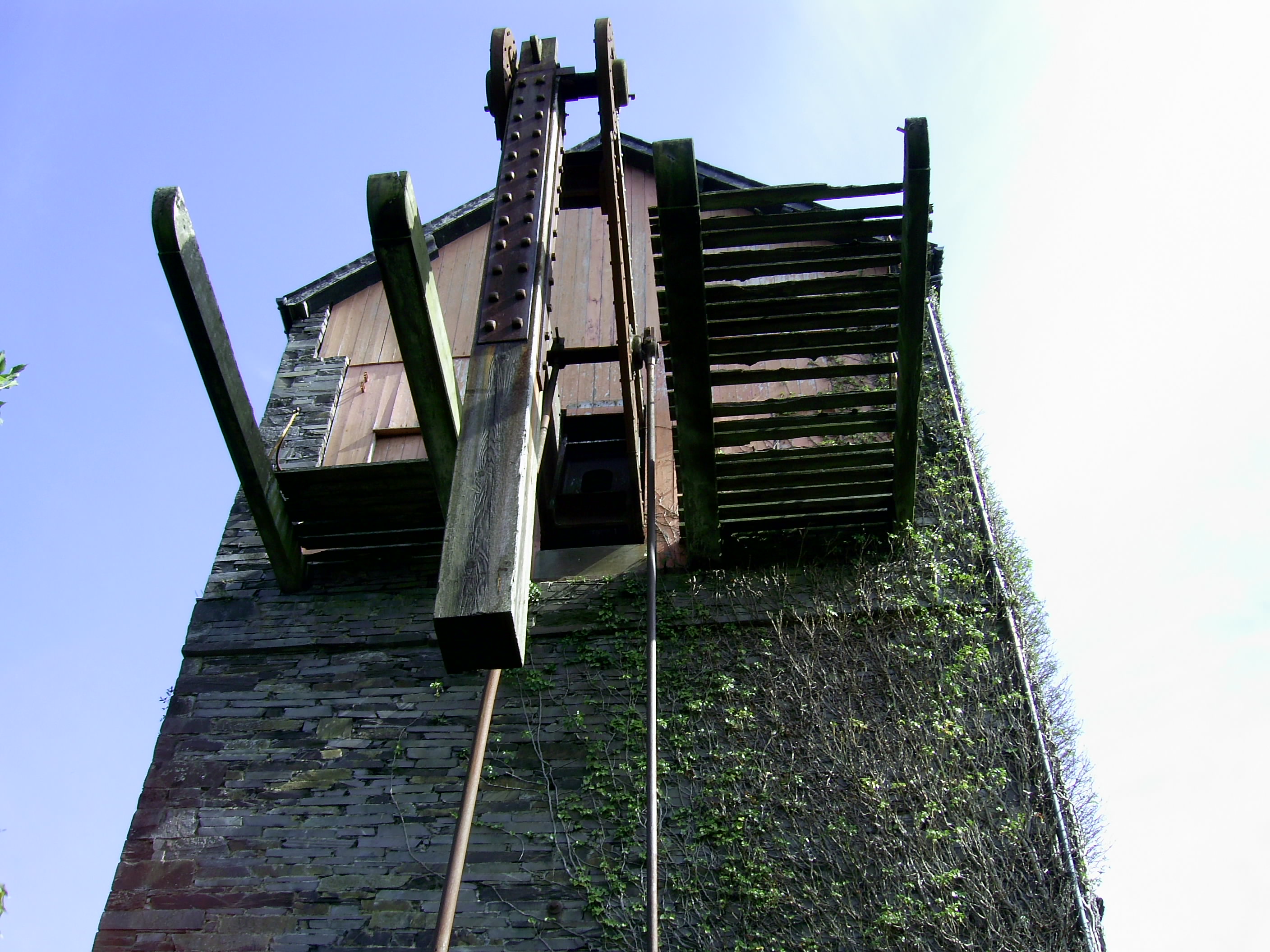 Traveling on a little further towards Porthmadoc, we find the Italianate village of Portmeirion - a wonderful place to spend a summers day: