This picture shows a scene at West Mill (Now ruins).
Here we see the 'other' mill - Boar Mill. Mr. Mullet the baker has his wares tested for quality assurance!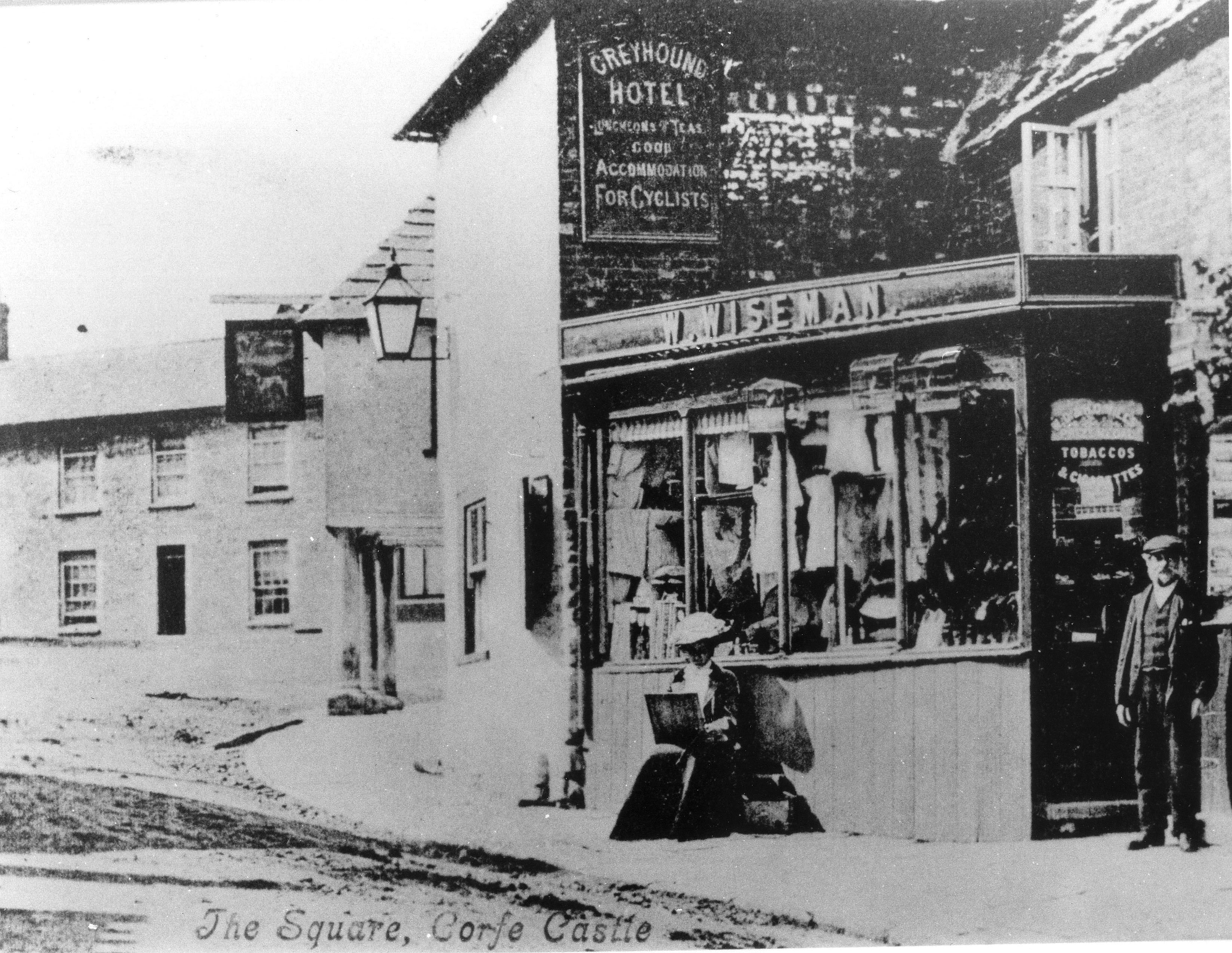 Coming up a short distance from Boar Mill along East Street, this shop appears on the right. In later years it was to become 'Cottrell's and is still a shop today. A few yards further up is the Greyhound Hotel.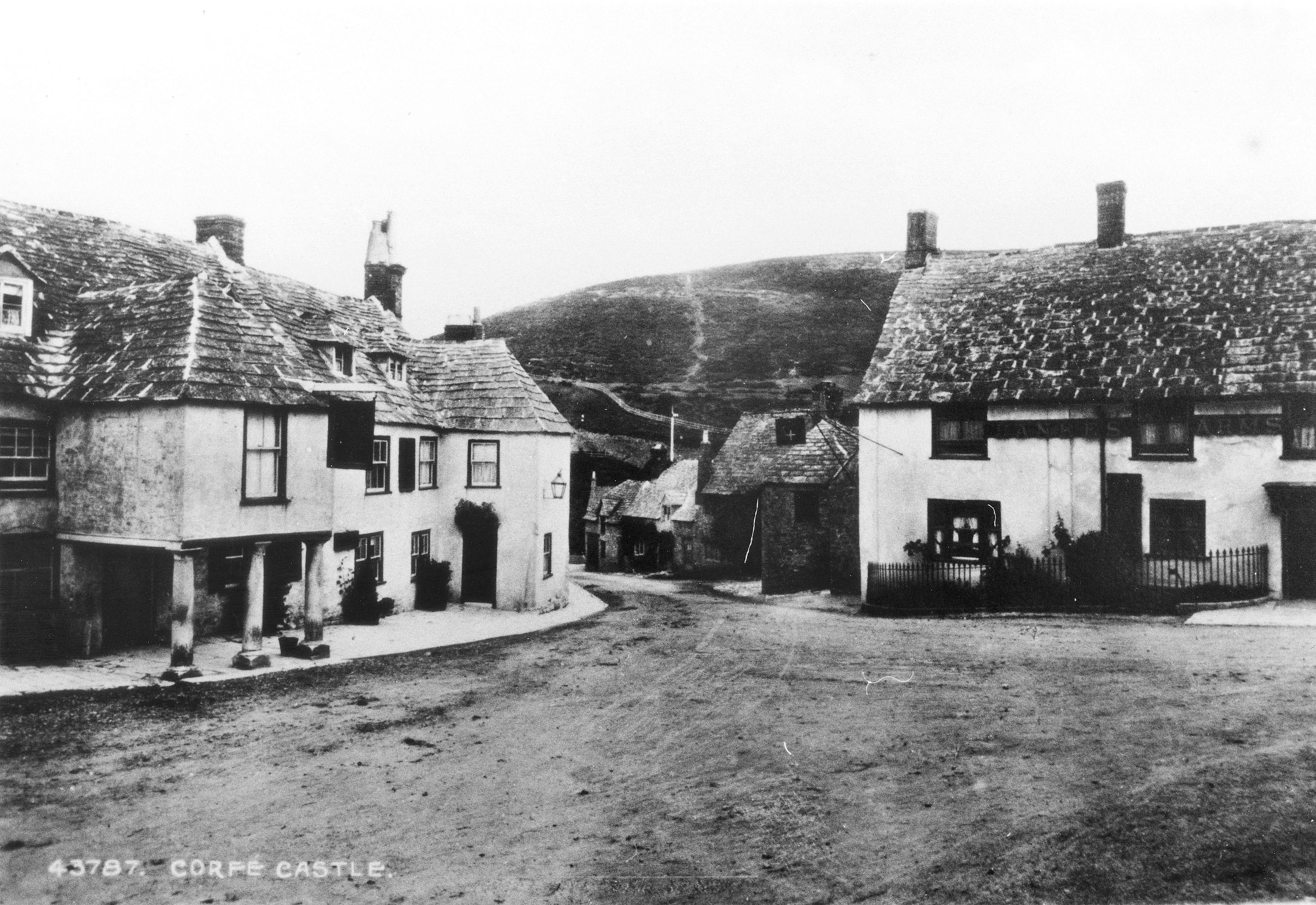 Now in the square and looking down East Street, the Greyhound Hotel is at left and the Bankes Arms to the right. This is taken before the re-modeling of the Bankes Arms which occurred around the thirties. The railway is now installed, as the distant signal may be seen in the centre of the picture.

Below, two other views of the square: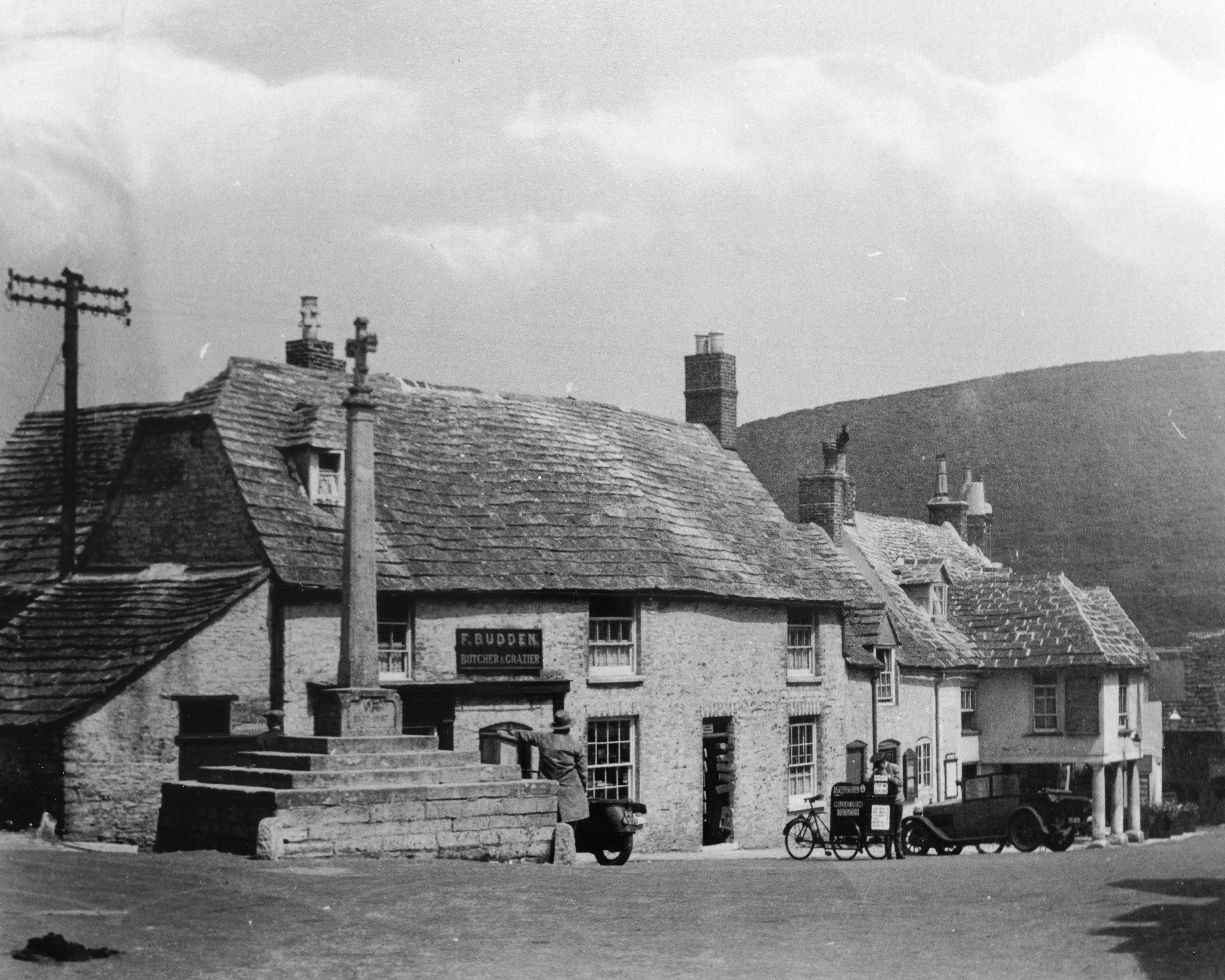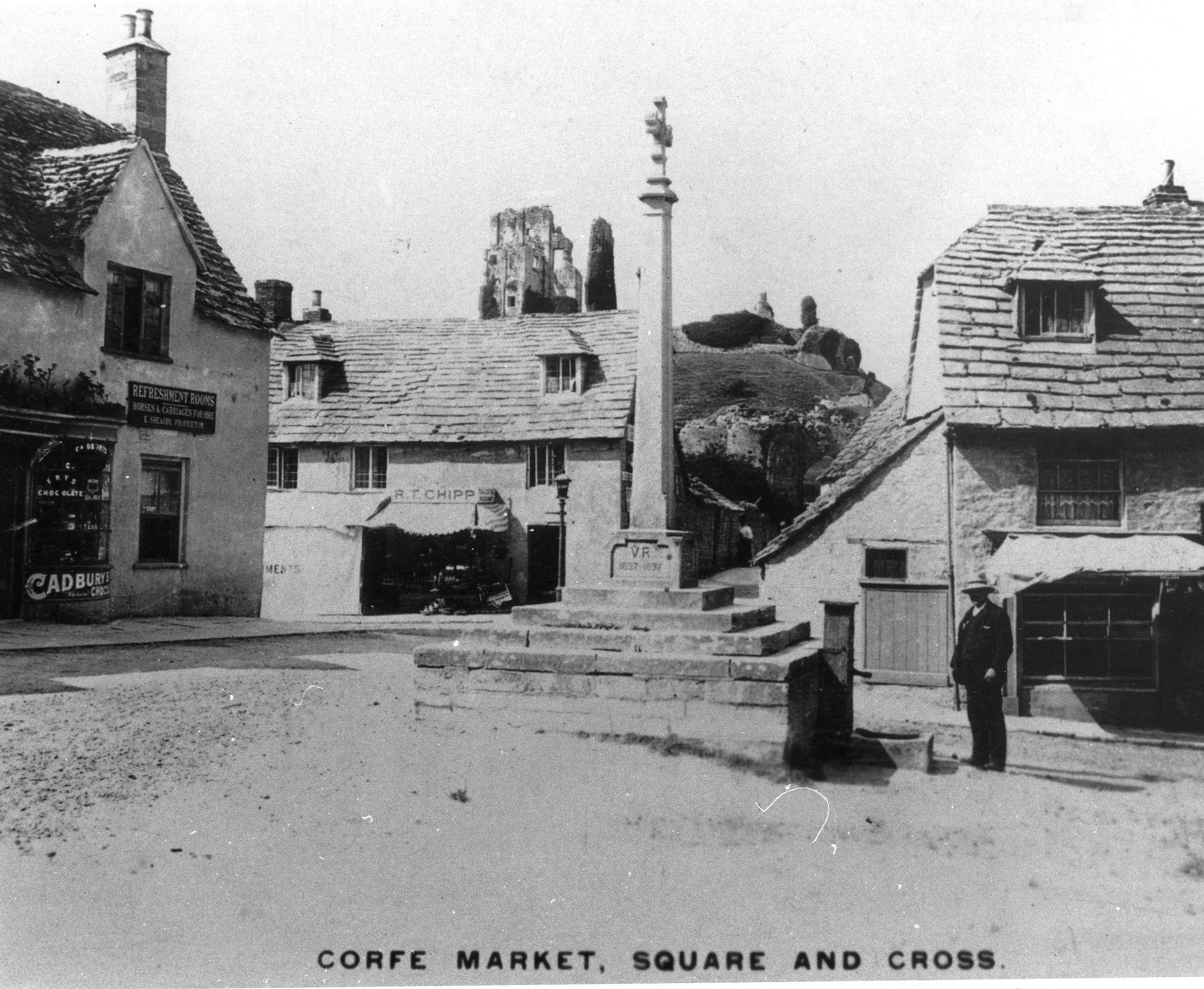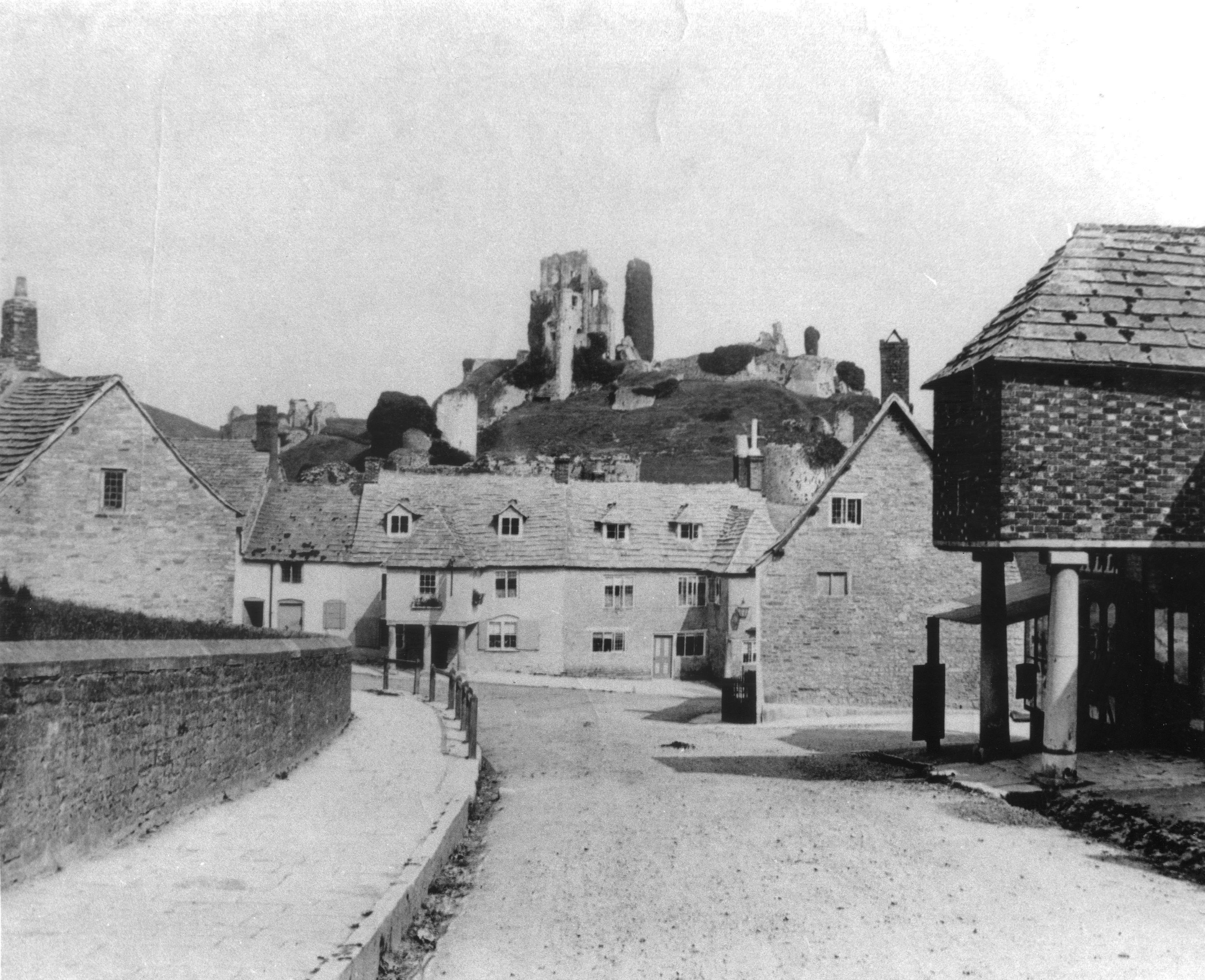 Looking down from upper East Street to the square. Cleale's Stores is on the right.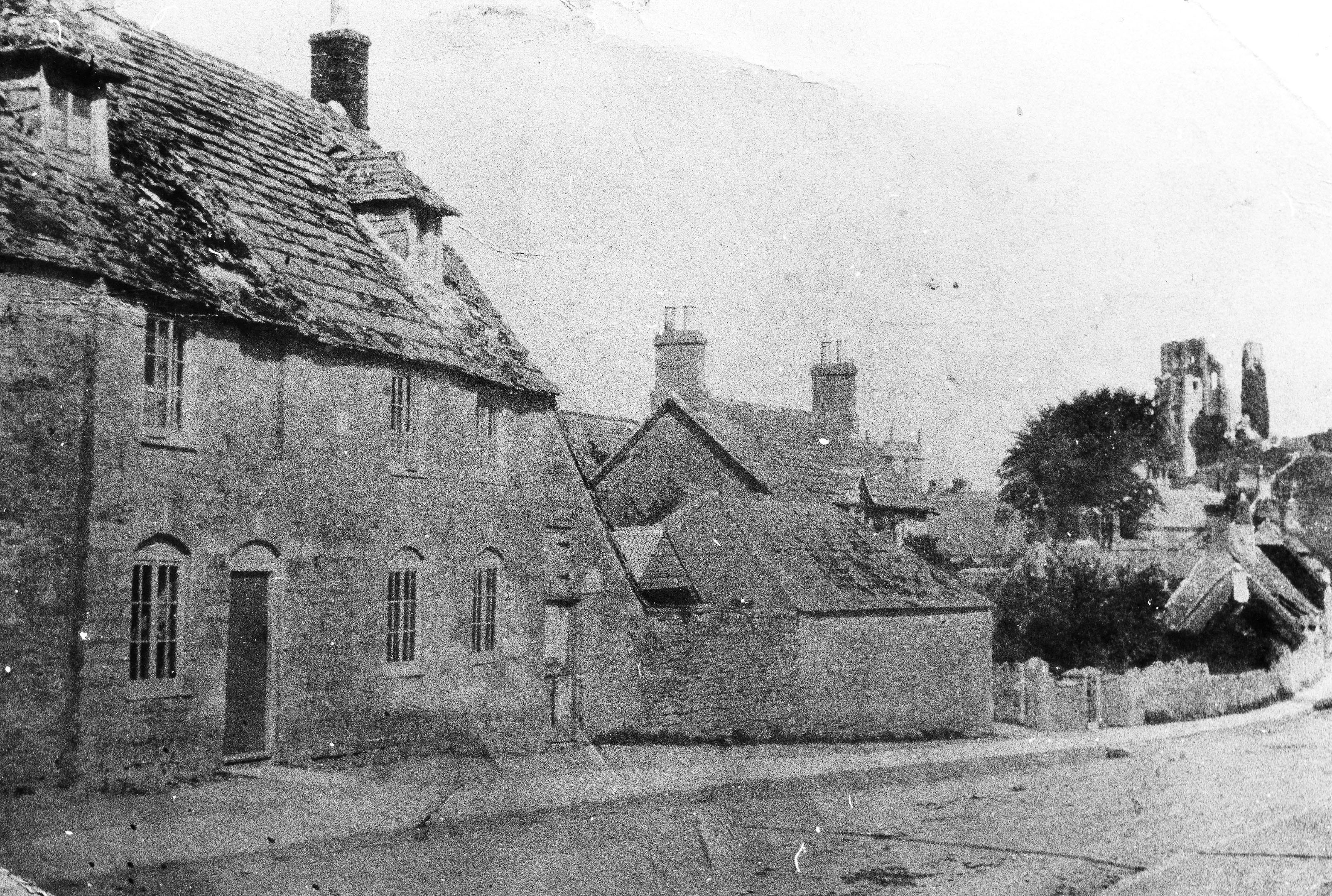 This rather grainy old picture is of interest, since this property in East Street (Centre picture) was later removed to house Sheasby's Garage. Later still, the garage was replaced by sheltered housing - almost restoring the original view!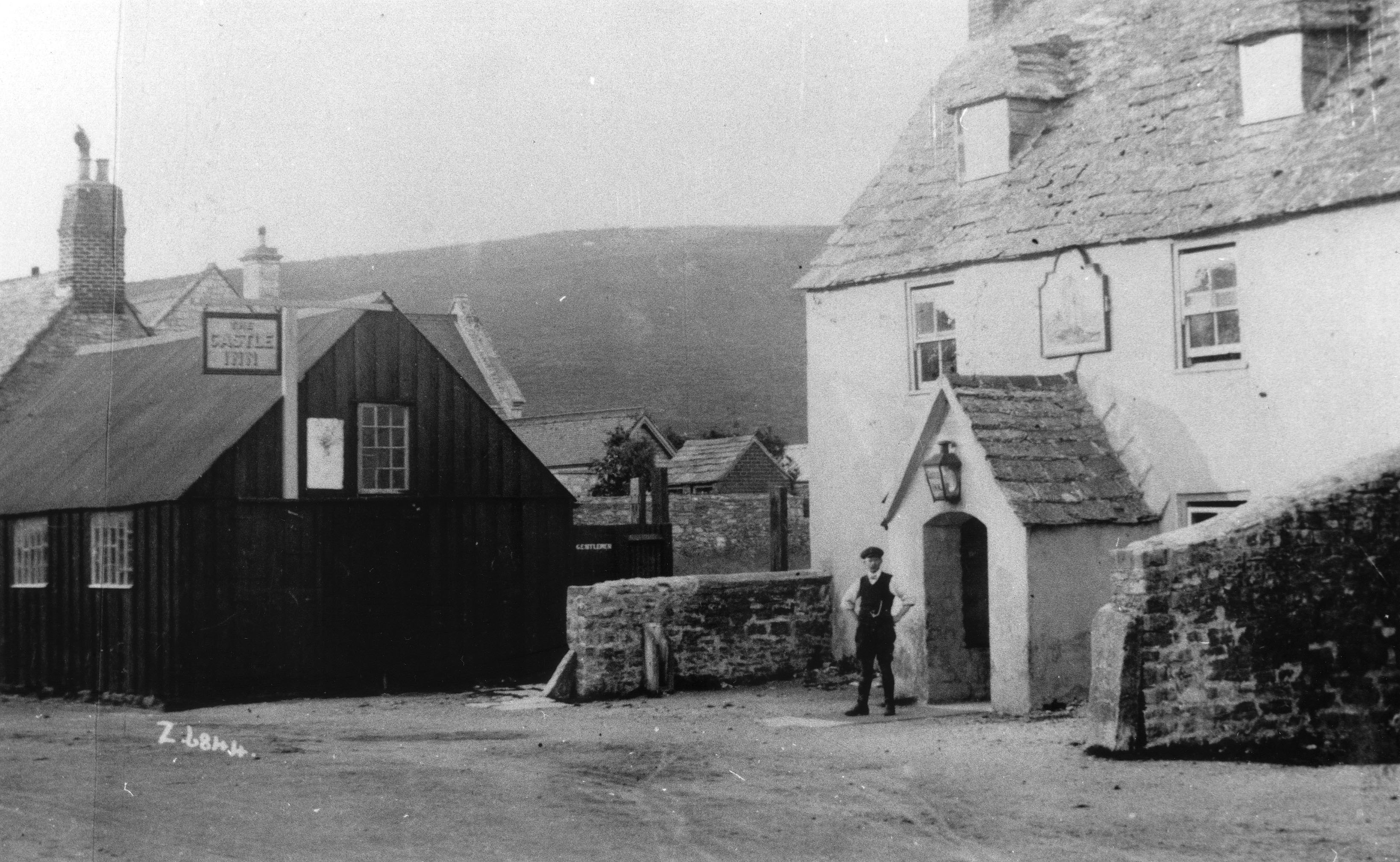 Another view from East Street, this time the Castle Inn.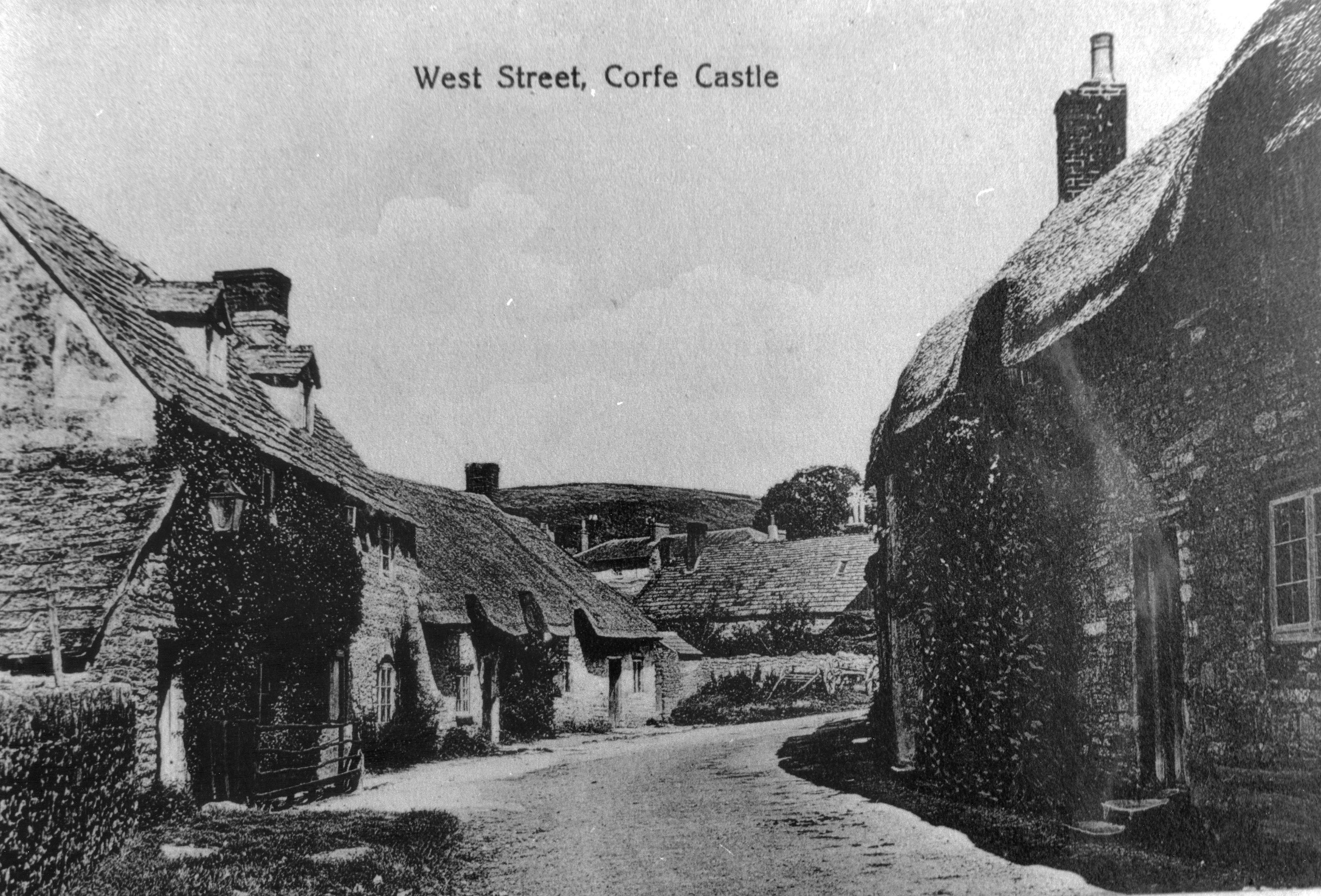 This time a view of West Street with East Hill in the background. Note the road 'surface'. This was still the case in the 1950's.
A cottage in East street opposite Collets Close showing a young lady
who became Brenda Chappell and moved next door!
For more pictures, continue to
PAGE 3
or
return to index.