The Village of Corfe Castle.
Note - although these pictures are reduced in size for web use, download or use 'view image' to get a full size picture.
I am not extolling the virtues of Corfe Castle here, the village is well enough known as a tourist destination and such current information is best obtained from
the village web site
I will however start by giving a well deserved plug for the
Swanage Railway
, since it is an outstanding achievement which provides not simply a pleasurable experience for the visitor, but a year-round community service.
This page then is pure nostalgia. Some of the pictures here pre-date even the installation of the Victorian railway - speaking of which, below is a rare colour shot of Corfe station from around 1951 (relatively modern!) and to the right of it an earlier scene: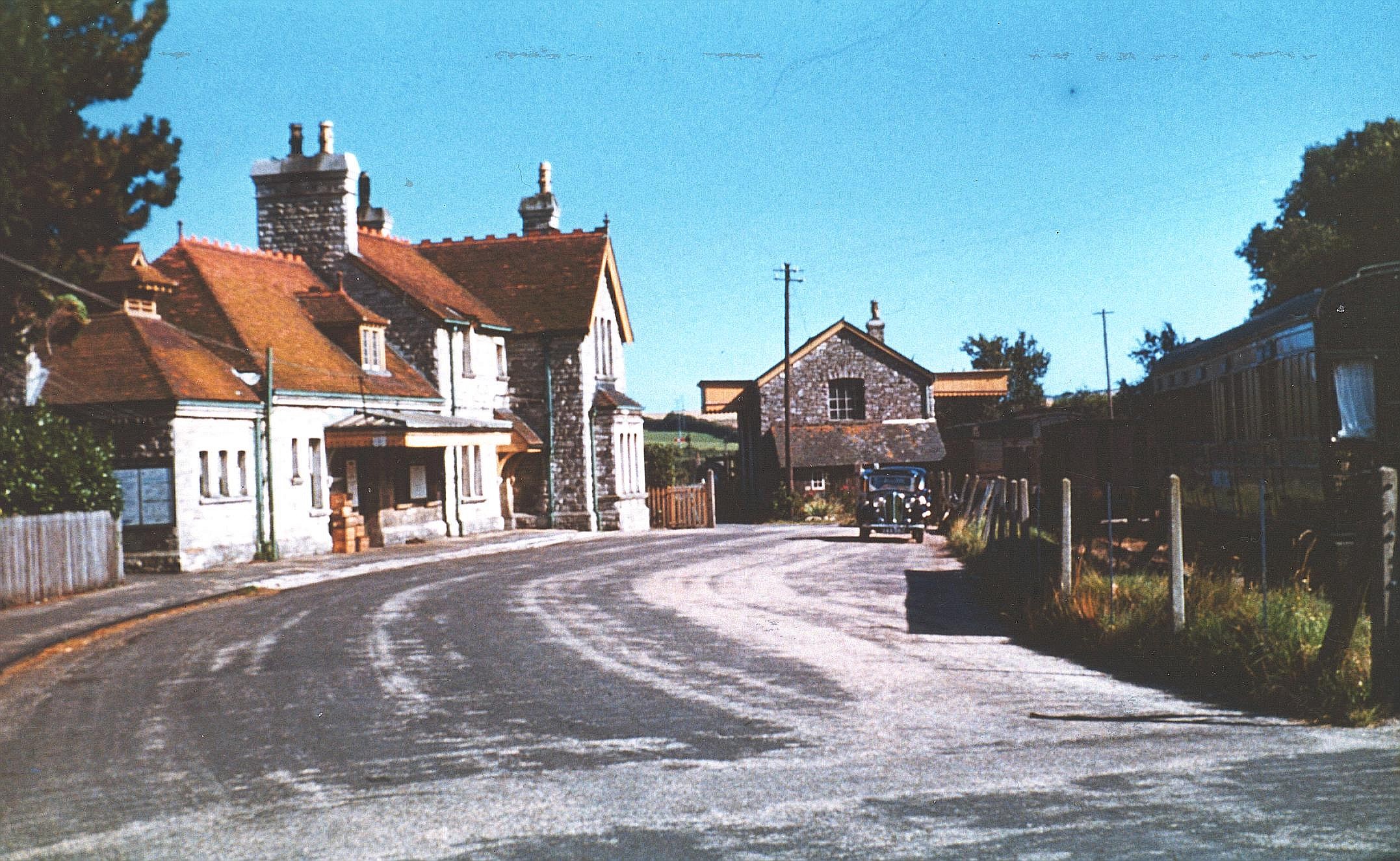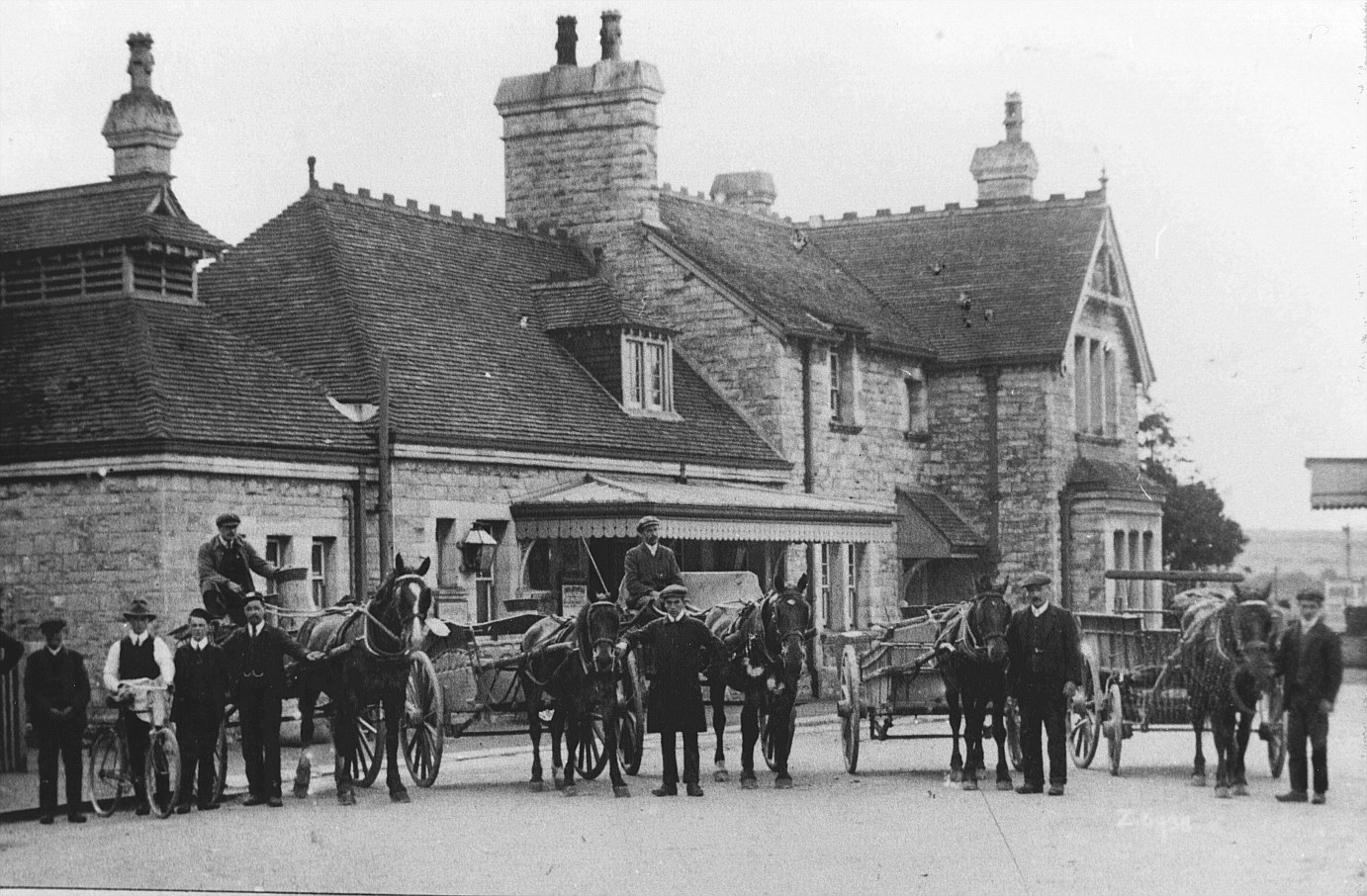 Below:
A very early picture of the Square in Corfe Castle. This is clearly taken prior to the construction of the railway. At right is another shot from the square - this one showing the house which was
demolished to allow an access road to the station.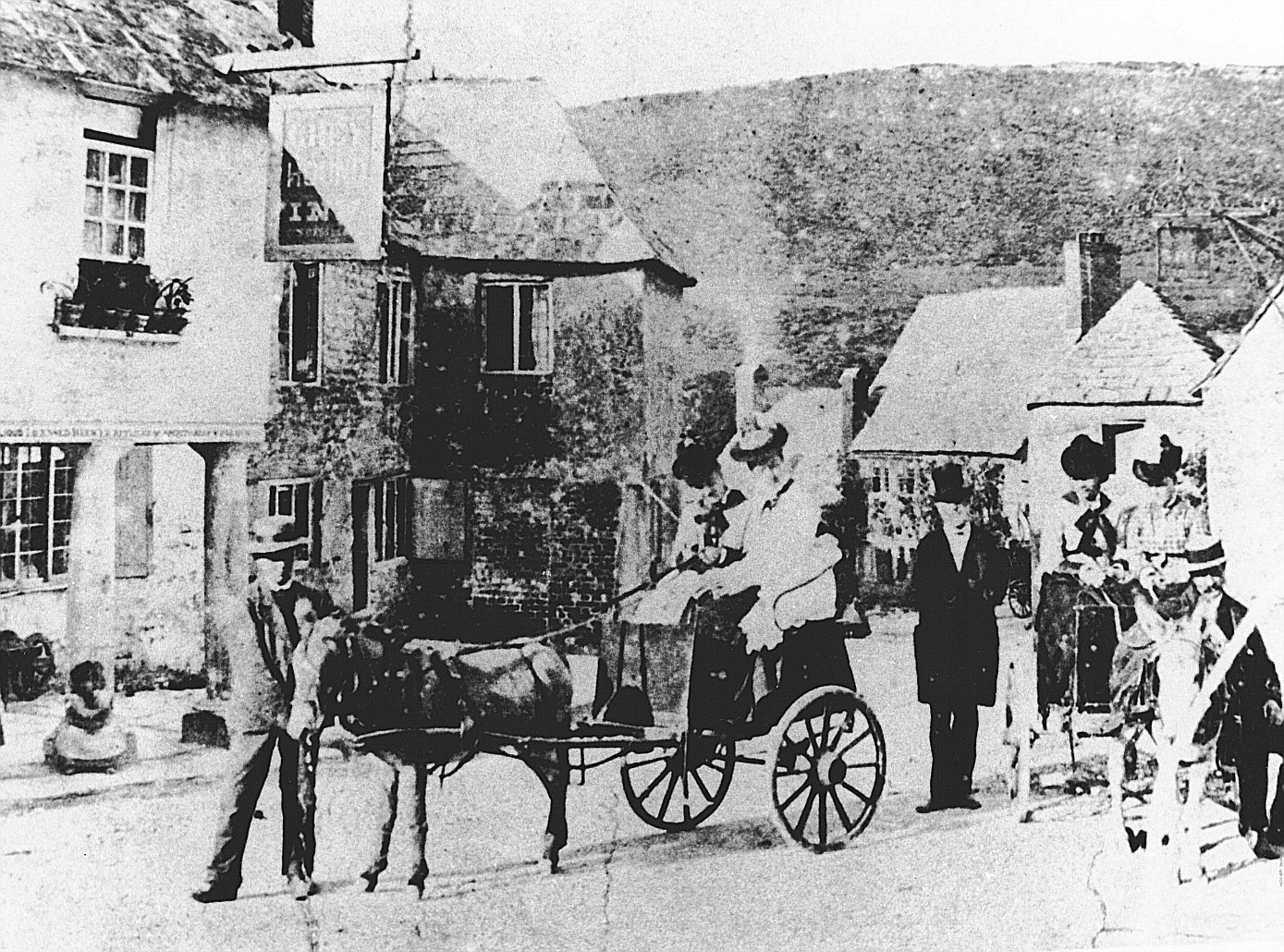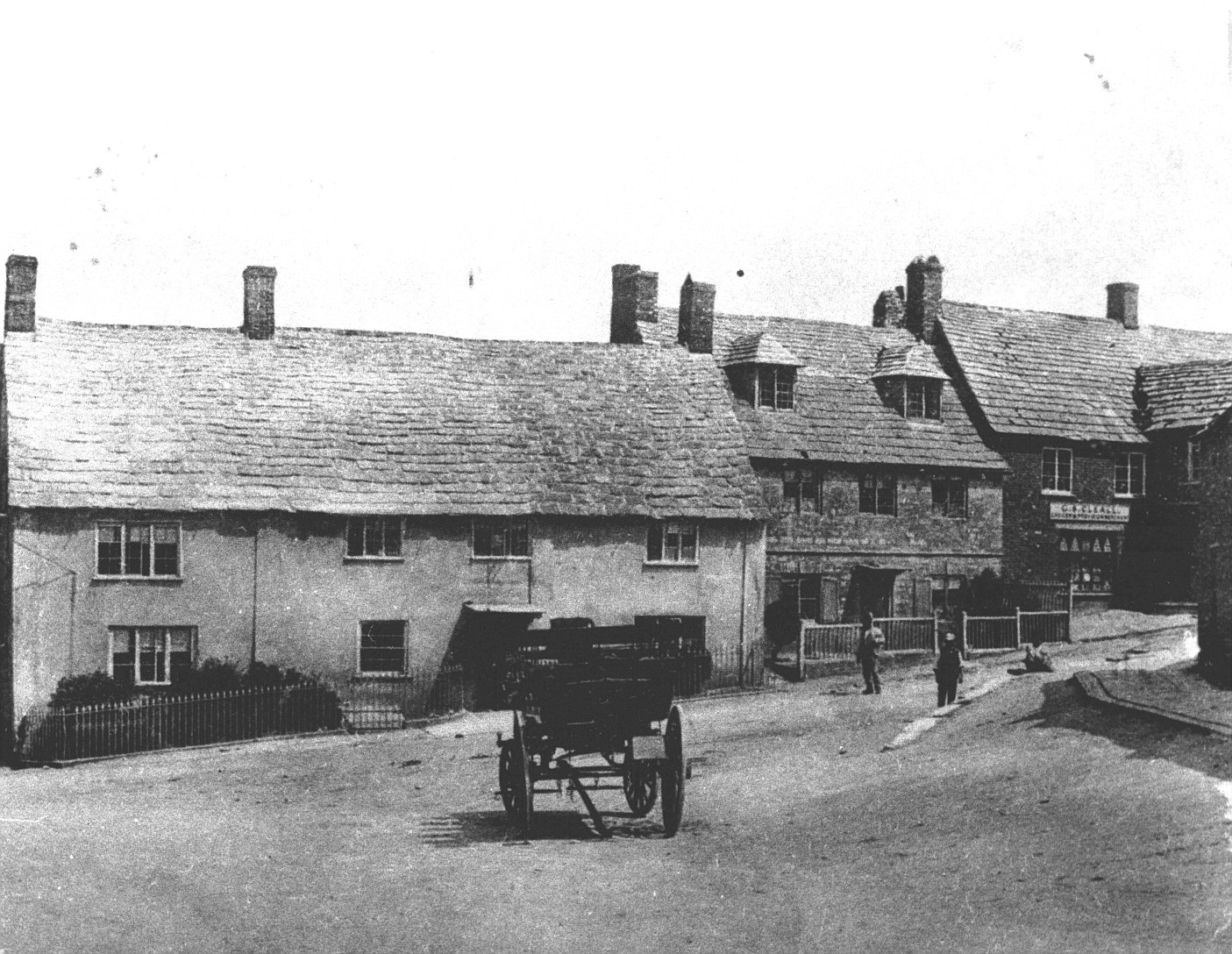 Two views of East Street, looking towards the castle: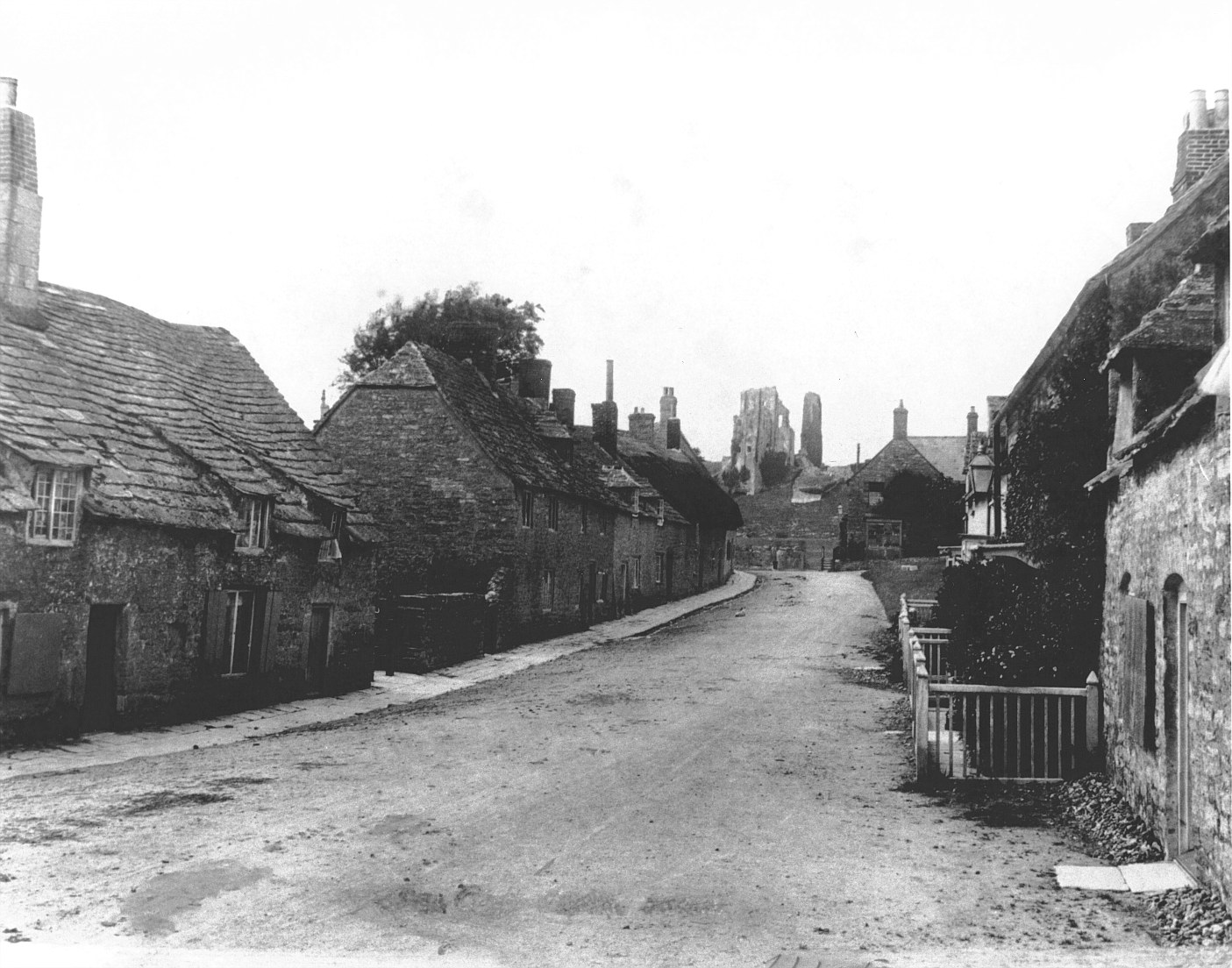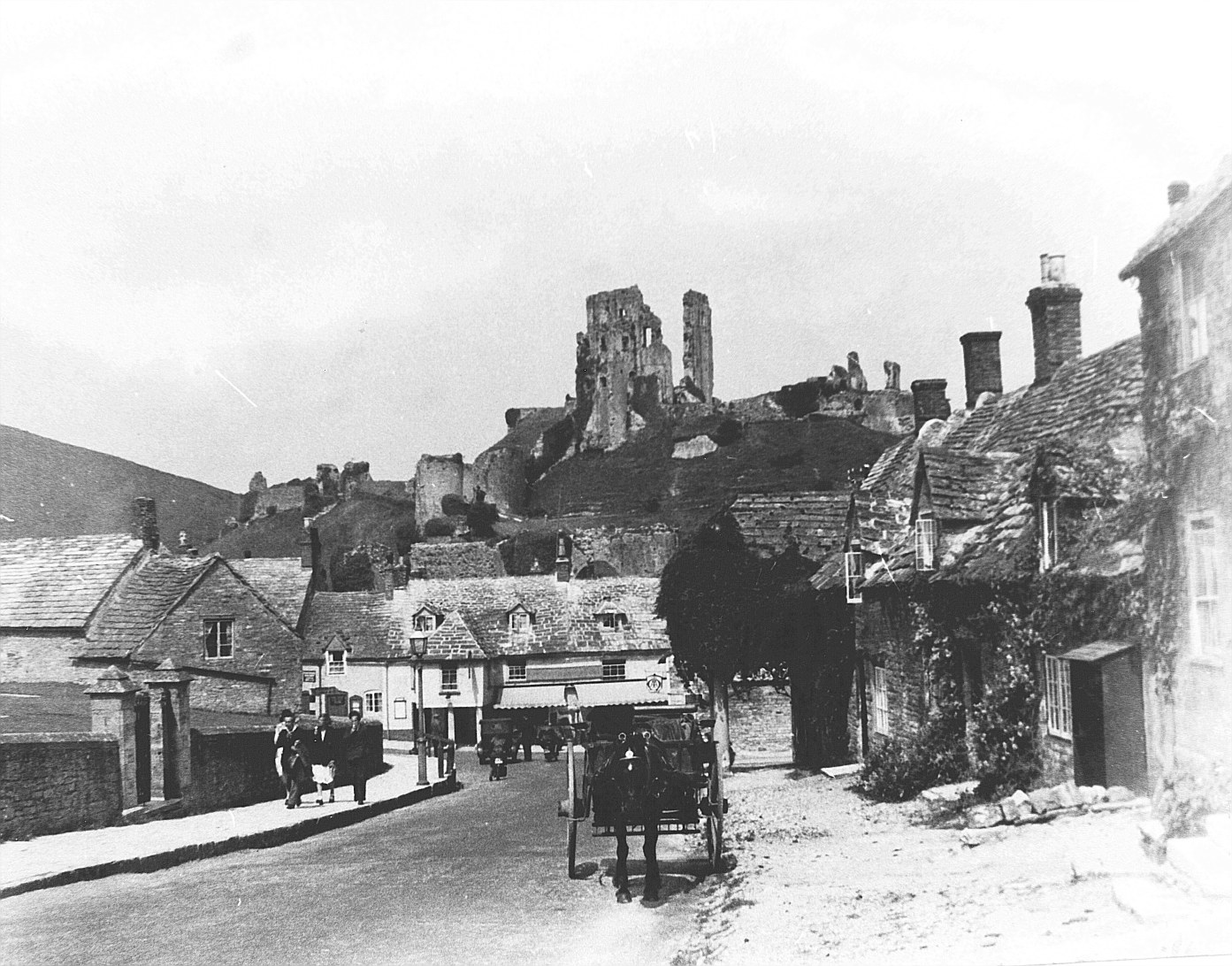 Left: A view of East Street in quieter times, looking towards Boar Mill. Right: a view from the Square showing the Mayor's robing room and the church behind.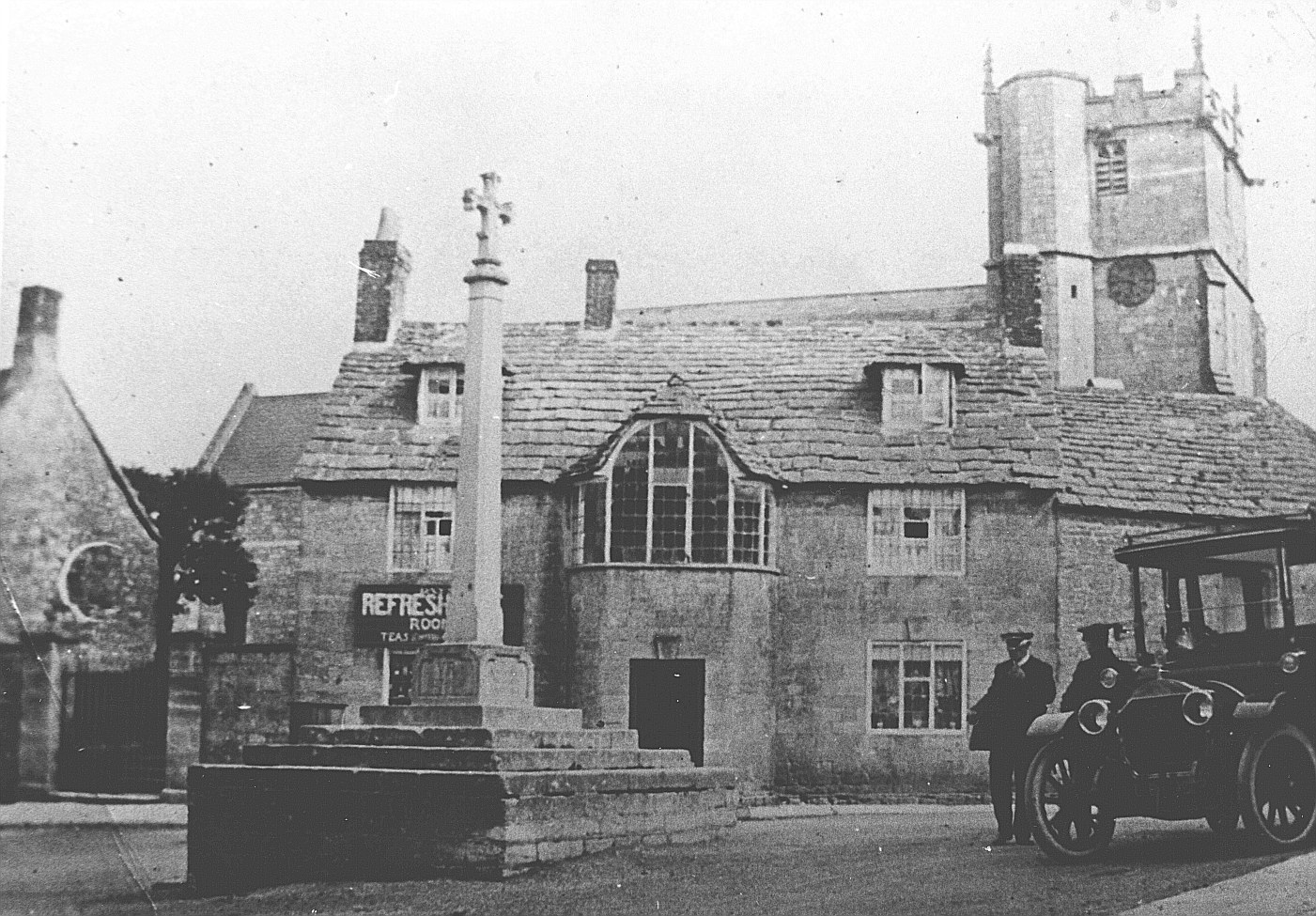 Left: The castle from the church tower. Right: This shop is currently the National Trust shop (Formerly Hollands then Clews).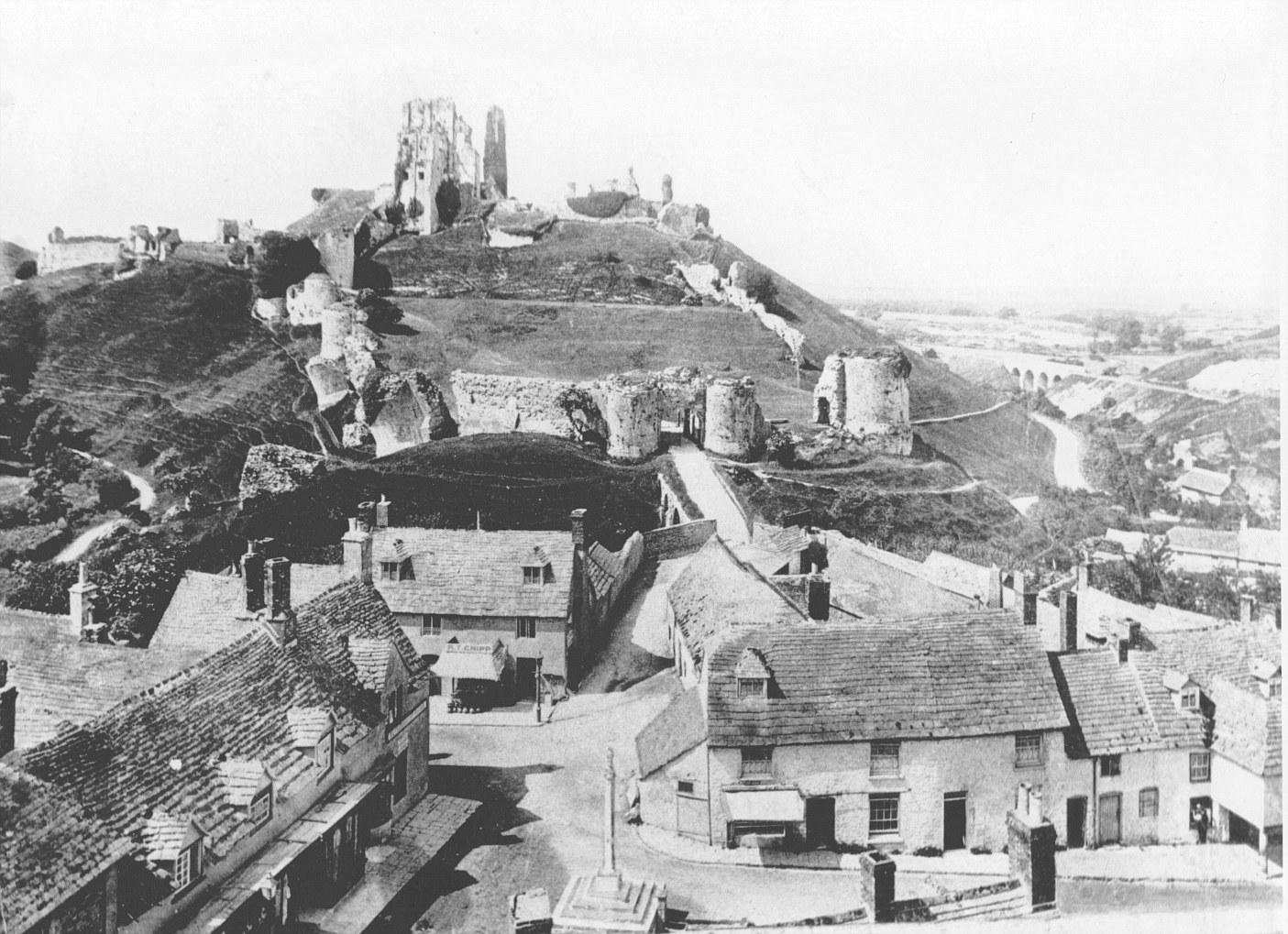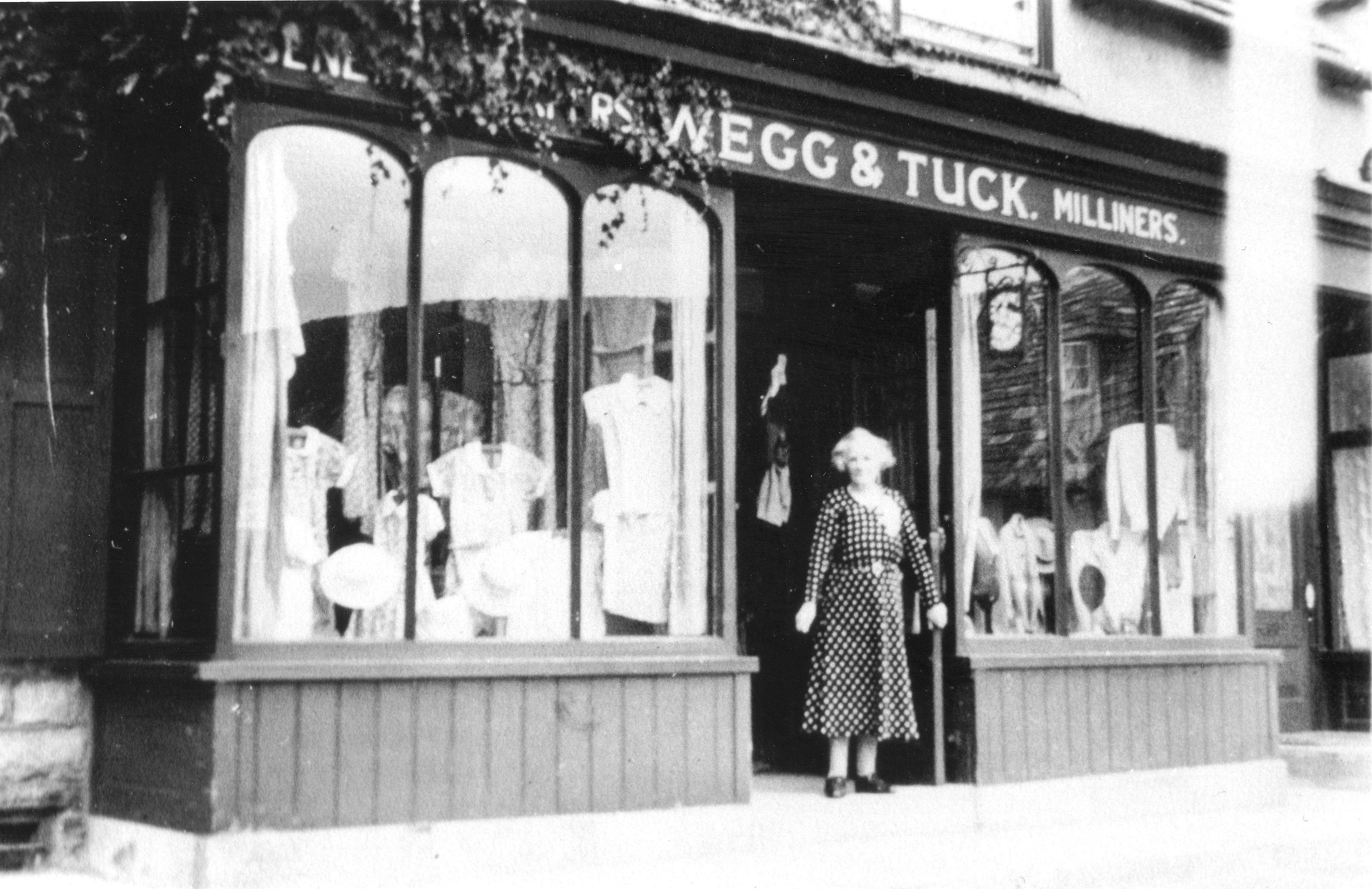 Left: A celebration regarding the construction of the village school. At right, Mr. Chappell relaxes outside the Robing room.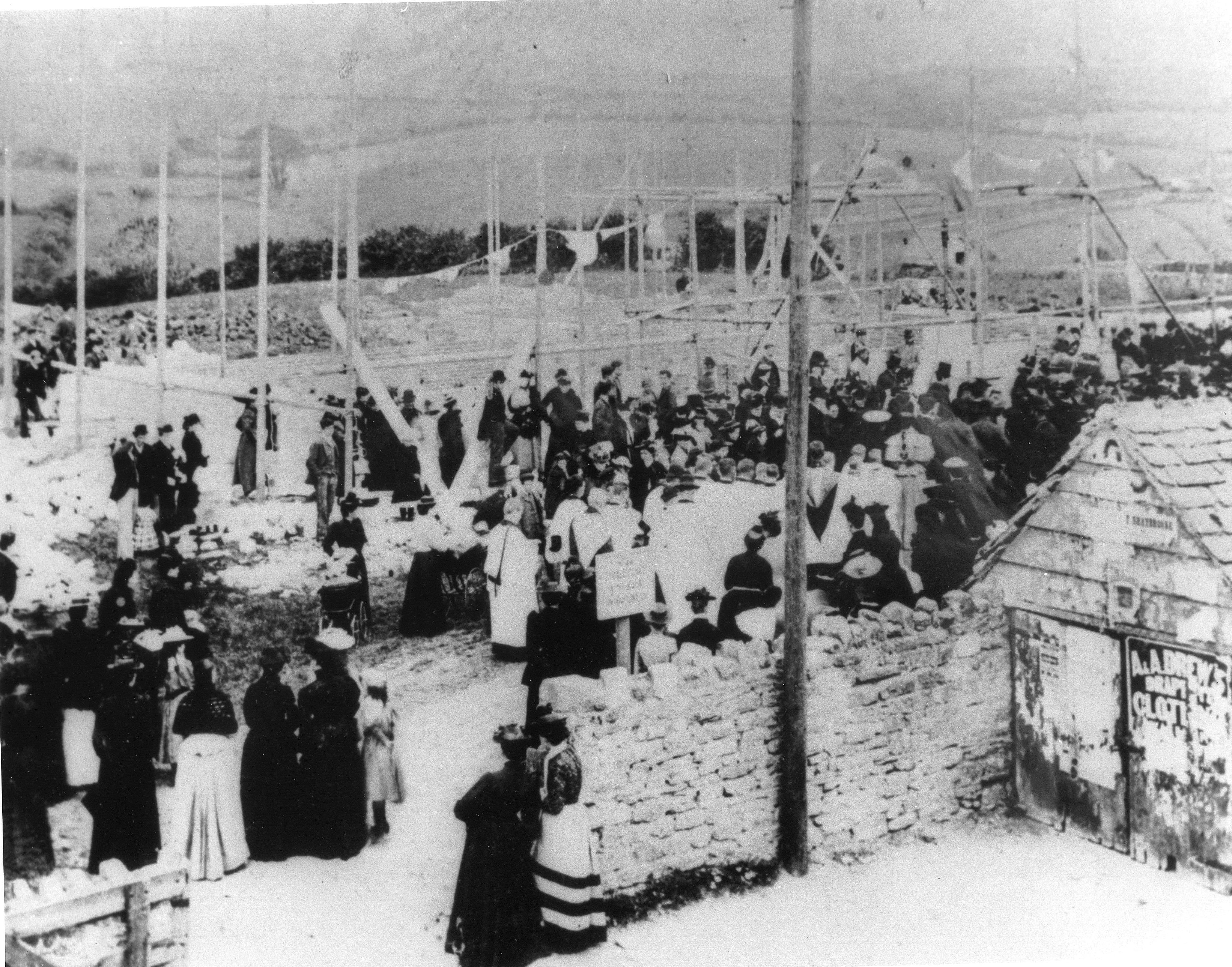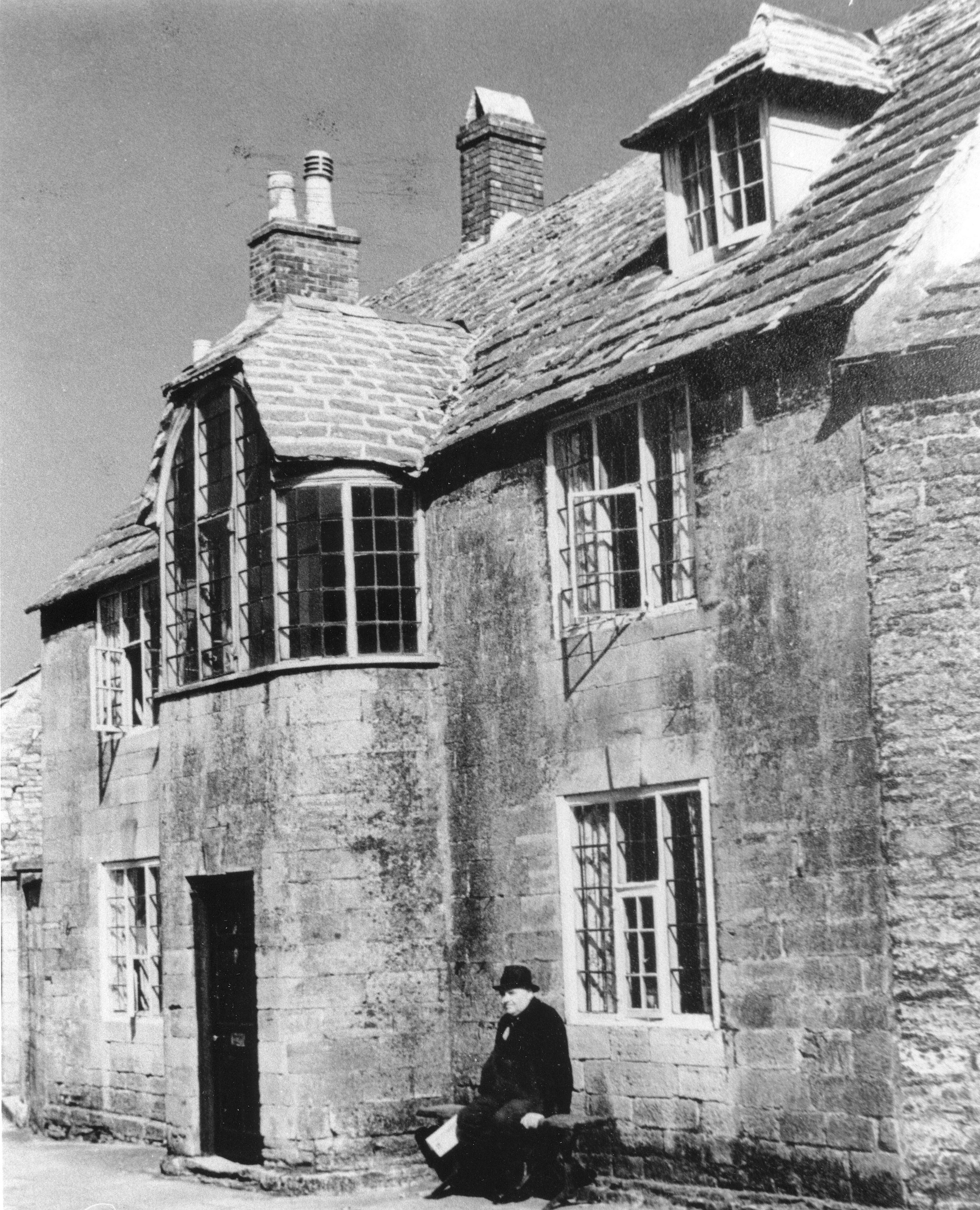 Display Page 2 .....
Return to index